Proton Solutions Ltd. is a UK based company working as a system integrator and our activities are oriented on business development of IT and service market. Our work consist in a a system integration involving a cooperation with many companies of European Union, USA, Israel, China, Turkey and many others. Our team represents the specialists with more than 20 years of experience in the large scale of IT projects.
During the past years Proton Solutions has become the serious and ambitious player on the IT market, creating and implementing the innovative services and solutions for a complex systems.

We proud to cooperate with world leading companies as:
Cross Match Technologies (Germany)
Neurotechnology (Lithuania)
AOptix (USA)
Nice (Israel)

Our goal is to achieve effective results offering our clients innovative IT solutions, in order to stay one step ahead of our their requirements and overcome their expectations. Proton Solution cooperates with the industry leading technology manufacturers striving to deliver the high-quality solutions to our clients. Moreover, we always dedicated to details in the large projects as for us it means the quality of our work.
Proton Solutions Ltd understands that Information Technology, Surveillance and Network are critical for todays infrastructure and we ensure our solutions incorporate the highest worlds standards.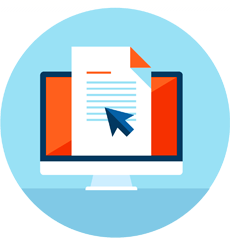 our profile
1.

Information security

2.

IT-infrastructure

3.

Custom software development

4.

IT-consulting

5.

Enterprise Information Managemnet

6.

Surveillance systems

7.

Support
more info
Our team
Proton Solution is proud about each team member and specialist, as they are not only high qualified but also are certified by such world known companies as : Cisco, Oracle, Microsoft, RHEL etc. They have wide experience in different level of networks installation either MAN or WAN level as well.
We specialize in system engineering including data centers, server platforms and custom software development and/or its installations.
Our team participated in designing, implementing the process and supporting of the automation systems.
Proton Solutions using the Customer oriented approach, that means providing the highest quality of project work with desired terms and budget. We are using the internal quality assurance system and the modern technology such as ISO 9001 and others.
Projects
Our company has a big experience designing and implementing of the large-scale projects in such areas:
security and surveillance systems
multimedia systems
electronic document processing systems
command and control centres
data-centres
Each of our projects is always a complex solution, that provides to our Customers maximum service.
We appreciate a partnership with a Customers and always do our best to satisfy their needs.
For the purpose of protection of confidential information of our Customers we do not disclose our completed project and case studies.
Company partners

Cross Match Technologies INC
(Germany)

Indra Sistemas S.A.
(Spain)

Neuro Technologe
(Lithuania)

Tascent Inc
(USA)
Vacancies
Marketing director;
Software Engineer
Registration address:
PROTON SOLUTIONS LTD
Level 30, The Leadenhall Building, 122
Leadenhall Street, EC3V 4AB London, UK

Business address:
Suite 12, 2ND Floor Queens House,
180 Tottenham Court Road, W1T 7PD, London, UK
Tel: +44 (0) 207 907 1460
Tel: +44 1223 92 6871
Fax: +44 (0) 207 907 1463
Email: [email protected]